Effects of Bankruptcy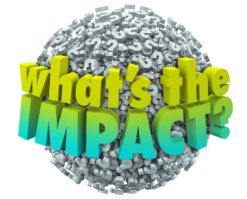 The effects of Bankruptcy can be wide ranging. How they impact you will depend on your personal circumstances.
How long will you be bankrupt?
What happens to your house and car?
Who will find out
What is the affect on your Credit Rating?
Want help to go Bankrupt? Give us a call (0800 044 3194) or complete the form below to speak to one of our experts
How long does Bankruptcy last?
For most people bankruptcy will last for 12 months. This period could be extended if you do not co-operate with the Official Receiver (OR). However this is unusual. You are only deemed to be non co-operative if you try to hide property or income or you make preferential payments towards your debts.
Some of the other affects of Bankruptcy will last for longer then a year. If you go bankrupt you will have to pay towards your debts if you can afford to. The payments you make are based on your disposable income and will last for three years.
One of the main affects of Bankruptcy is that your Credit Rating will become poor. This will last for 6 years from the date your Bankruptcy starts. During this time you will find it difficult to take on new forms of credit.
The affect of Bankruptcy on your House and Car
One of the main fears that people have about bankruptcy is that it will put their property at risk. However very often this is not the case. If you are a home owner the affects of bankruptcy will depend on the amount of equity in your property.
If there is little or no equity you may not face any significant issues. However if the amount of equity is large the affects can be more serious. In these circumstances you should not proceed without first taking advice from Bankruptcy Expert.
BE Tip: If you are renting there should be no risk to your home. There is no reason why you cannot remain in your property as long as you maintain your rent payments.
You will normally be allowed to keep a car if you go bankrupt as long as you need one. However the value of the vehicle cannot be more than £1000 unless it is required for your business. Having said that if your car is worth more than £1000 there are still some options which would allow you to keep it.
You could sell it and buy a cheaper one before you go bankrupt. Alternatively a third party could pay the Official Receiver the difference. If your car is on finance you may be able to keep paying for it after you are bankrupt. However the monthly payments cannot be excessive and your finance company will have to be in agreement.
Who will find out you are Bankrupt
Very few people other than your creditors and your bank will be told that you are bankrupt. If you are renting your landlord will not normally be informed. If you are a home owner your mortgage lender will not and neither will your employer.
It would be unusual for anyone to find out that you are bankrupt by chance. It is not advertised in the local newspaper (unless you live in Northern Ireland). However while you are bankrupt you name and contact details are included in the insolvency register which is publicly accessible via the internet.
Normally your job will not be affected by bankruptcy. Your employer will not be told and you should be able to carry on working as normal. If you are worried and you think your job might be affected you should check your contract of employment. You should also take advice from your HR department if appropriate.
Despite what you may have heard you are allowed to have a bank account and manage your own money while you are bankrupt. However depending on the type of account you have and who you owe money to you may have to change your account. If this is the case you should do so before you start the process.
Government advice about Dealing with Debt
As well as the information found on this website the Government's Insolvency Service has produced a useful guide to personal debt solutions which you might also find useful: "Options for paying off your debts".
The Money Advice Service (MAS) are an independent service set up by the Government to provide people with free advice about all aspects of personal finances. For help from MAS if you are struggling with debt please follow this link: MAS – Help if you are struggling with debt.
It is also recommended that you read this one page document produced by MAS entitled "Dealing with debt – 5 things you should know".
Arrange a call with a Bankruptcy Expert
Privacy Policy
Your information will be held in strictest confidence and used to contact you by our internal team only. We will never share your details with any third party without your permission.