Claiming PPI during Bankruptcy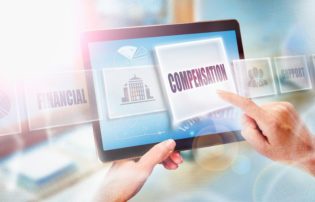 If you were mis sold PPI you are probably due compensation from the bank that sold you the policy. In some cases the amount can run into £1000s.
This is certainly an appealing prospect. However the chances of you benefiting personally from PPI compensation paid after you have gone bankrupt is very low. We will explain the reasons for this.
Can you claim for mis sold PPI during Bankruptcy?
There is absolutely nothing to stop you from making PPI claims while you are Bankrupt. However it is very unlikely that you will benefit directly from this.
If you receive a windfall while you are bankrupt you must hand it over to the Official Receiver (OR). Compensation payments are windfalls. As such if you receive compensation for anything during bankruptcy it will almost certainly have to be paid to the OR. Compensation paid for PPI during bankruptcy is no different.
BE Tip: Before paying any PPI compensation to you the bank will usually check to see if you are bankrupt. If you are they will automatically pay the money directly to your Official Receiver. If as a result of a claim any cash is paid to you directly you are legally bound to inform the OR and hand it over to them.
Will the Official Receiver let you keep any of your PPI compensation?
If you have a particular financial need or you are suffering financial hardship you can ask the Official Receiver to allow you to keep some of the PPI compensation you are awarded.
Examples of where the OR might allow this are where you have a emergency requirement such as the need to carry out home repairs to a boiler. Alternatively the OR might be aware that your income is currently lower than your reasonable living expenses.
BE Tip: The OR is not obligated to allow you to keep any of your compensation. It is totally down to their discretion and the individual circumstances involved.
What if you claim for PPI against debts not included in your Bankruptcy?
It may be that you had PPI on debts that were paid in full before you went bankrupt. Alternatively you might have had it on debts that are not included such as your Mortgage. The issue however is that any compensation received as a result of these claims still forms part of your assets. As such the cash received still has to be paid to your Official Receiver.
If you make PPI claims for debts that were not included in your bankruptcy there is a possibility that the bank will pay compensation to you directly. If this happens you are still obliged to inform the OR and hand over the cash you received.
Arrange a call with a Bankruptcy Expert
Privacy Policy
Your information will be held in strictest confidence and used to contact you by our internal team only. We will never share your details with any third party without your permission.