Claiming PPI after Bankruptcy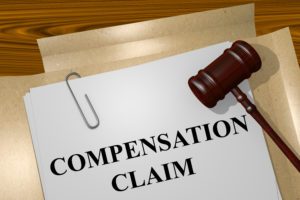 You can claim for PPI after bankruptcy. However it is unlikely you will be able to keep any compensation awarded.
Jump to article content:
The deadline for claiming for PPI was 29th August 2019. If you did not make your claims before that date you are no longer eligible. No new PPI claims can now be submitted.
PPI Compensation – After Acquired Asset of Bankruptcy
Once you are discharged from bankruptcy you are no longer bound by the restrictions of a bankrupt person. As such most windfalls that you receive after this date are yours to keep.
Given this it seems logical that if you make a claim for PPI after bankruptcy and are awarded compensation you should keep this money. However this is not the case. The compensation is an after acquired asset.
This is because the opportunity to claim already existed on the date you went bankrupt. As such any compensation awarded even after your discharge still forms part of your bankruptcy estate and must be paid to the Official Receiver (OR).
There is no time limit to the after acquired asset rules. As such even if you were discharged from bankruptcy 10 years or more ago PPI compensation paid for debts you had prior to going bankrupt is still payable to the OR.
Will the Official Receiver let you keep any of your PPI Compensation?
It is very unlikely that the OR will agree to you keeping any of the PPI compensation paid. This is the case even if the amount is greater than your original debt.
The reason is that in addition to repaying your original debts in full the OR is also entitled to pay their own costs. In addition they must pay statutory interest on your debt of 8% a year from the date you went bankrupt.
You will only receive any of the cash if there is anything left over after all these payments have been made. As such it is unusual for this to ever happen.
If you are suffering particular financial hardship the OR may agree to giving you some of the compensation awarded. However they are not obliged to do so.
Can you claim for PPI against debt not included in your Bankruptcy?
You may have had PPI on debts that you paid off before you went Bankrupt. As such you might think that you should be allowed to claim against these and keep any compensation due.
This is not the case. Any PPI awarded for these debts is still an unrealised asset. This is because the opportunity to claim against them existed at the time you went bankrupt. Compensation paid now is still part of the assets in your bankruptcy estate.
The test is did the opportunity to make the claim already exist during your bankruptcy? If so then any compensation awarded after you are discharged has to be handed to the OR.
If you make a PPI claim against debt paid off before you went bankrupt and you receive compensation you are legally obliged to hand the cash over to the OR.
Using a Company to claim for PPI after Bankruptcy
Once you have been discharged from Bankruptcy you may be approached by a claims management company. They may suggest they can help you to make PPI claims.
If this happens it is important that you inform them that you are a discharged bankrupt. If they still say they can help you must agree with them that you will not be charged anything if compensation is paid to the OR rather than you.
You must get this agreement in writing. If after this the company is still prepared to help you then you have nothing to lose by giving your claims a go.
Arrange a call with a Bankruptcy Expert
Privacy Policy
Your information will be held in strictest confidence and used to contact you by our internal team only. We will never share your details with any third party without your permission.