Bankruptcy Assistance Service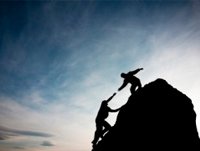 If you want to go Bankruptcy you can use our Assistance Service to help the process go smoothly.
If you would like help to go Bankrupt please give us a call (0800 044 3194) or complete the form below to speak to one of our experts
What does our Bankruptcy Assistance Service include?
Completion of your Bankruptcy Application Form
Your bankruptcy application form must be completed using the Government's on-line system. We complete the on-line document with you during a telephone meeting.
Once your application has been submitted it will be reviewed by the Adjudicator. We will help you answer any questions that the Adjudicator may raise at this time.
Preparation for your interview with the Official Receiver
Once you are bankrupt you will have an interview with the Official Receiver (OR). This will normally be on the telephone. If you are self employed it will be face to face.
We make sure you are prepared to answer the questions you will be asked in your interview. We will also help you complete the documents that you will be sent for signing if you need help with these.
While you are Bankrupt
You will normally be Bankrupt for 12 months. During this time we will use reasonable endeavours to advise you should you have further questions or a change in circumstances.
Read what our clients think about our Bankruptcy Assistance Service: Client Testimonials
How much does our Bankruptcy Service Cost?
We charge an upfront fee for our Bankruptcy Assistance Service. This is in addition to the standard Bankruptcy application fee which you will also have to pay. Our fee is as follows:
Single person Bankruptcy Application: £350
Couple Bankruptcy Application: £575
An increase to the standard fee may be charged for individuals or couples currently residing outside of the UK or for other individuals who require more in depth assistance.
If you want there is nothing to stop you going through the Bankruptcy Process yourself with no additional help from Bankruptcy Expert.
How Long will it take to go Bankrupt?
Once you have decided to use our Service you must sign and return our Letter of Engagement. Once this has been done and our fee paid we will start your Bankruptcy Application immediately.
We will arrange a mutually convenient time to go through the form with you over the telephone. This normally takes 2-3 hours. The form should be ready for submission within 1-2 days.
Once your application is submitted the Adjudicator has up to 28 days to consider it. However in most cases you will be Bankrupt the next working day.
Our service will be considered delivered in full once your application documents have been submitted, you have been declared bankrupt and we have explained to you what to expect in your Interview with the Official Receiver.
More information about our Bankruptcy Assistance Service
Please click on the link below for additional information about our Bankruptcy Assistance Service including:
Key advice about Bankruptcy (Information you must read before applying for Bankruptcy)
Service Terms & Conditions
Your right to Cancel
Your right to Complain
More information about our Bankruptcy Service
Arrange a call with a Bankruptcy Expert
Privacy Policy
Your information will be held in strictest confidence and used to contact you by our internal team only. We will never share your details with any third party without your permission.