How to go Bankrupt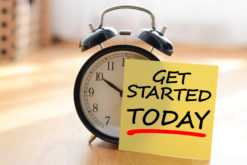 There are three main things you will need to do to go Bankrupt. They are completing your bankruptcy application forms. Presenting your application at the Court. Having an interview with the Official Receiver.
It is extremely important that you carry out each correctly. You can do each yourself if you want. Alternatively you can pay for an assistance service to help you.
Want help to go bankrupt? Give us a call (0800 044 3194) or complete the form below to speak to one of our experts
What are the steps needed to go Bankrupt?
There are a number of steps you need to go through to declare yourself Bankrupt. The first is to make a well informed decision about whether or not it is the right debt solution for you. To do this you should speak to Bankruptcy Expert. We will help understand your financial situation and the options available to you.
Once you have made your decision you will then need to complete your Bankruptcy application forms. These must then be taken to the Court in person. If everything is in order you will normally be made Bankrupt on the day. After this you will have an Interview with the Official Receiver.
Your Bankruptcy Living Expenses Budget
The main Bankruptcy application form is called the Statement of Affairs (Form 6.28). This is a large 30 page document. Section 7 of the form asks you about your living expenses. This is where you list all the different things you need to spend your money on each month.
The Official Receiver will use this information to calculate whether or not you can afford to make a regular payment towards your debts. It is therefore extremely important to get it right. We recommend that you use a living expenses guide to help you.
How long does it take to go Bankrupt?
Once you have made the decision to go Bankrupt it is relatively fast solution to implement. You take your completed application forms to the local Bankruptcy Court. Given that you are eligible and your forms are in order you will be declared bankrupt on the day. You then get immediate protection from your creditors.
What Paperwork do you need to go Bankrupt?
On the day you go to the Bankruptcy Court the only paperwork you will need to take with you is three copies of your completed application forms. Once you are bankrupt the Official Receiver (OR) will normally ask you to provide additional paperwork.
The paperwork required by the OR will include credit card and bank statements for the last 12 months. You may also be asked to provide recent wage slips or recent tax returns if applicable. You should also be prepared to provide a recent home valuation if you want to try and buy back the beneficial interest in your home.
Government advice about Bankruptcy
As well as the information found on this website the Government's Insolvency Service has produced a useful guide to personal debt solutions which you might also find useful: "Options for paying off your debts".
The Money Advice Service (MAS) are an independent service set up by the Government to provide people with free advice about all aspects of personal finances. For help from MAS if you are struggling with debt please follow this link: MAS – Help if you are struggling with debt.
It is also recommended that you read this one page document produced by MAS entitled "Dealing with debt – 5 things you should know".
Arrange a call with a Bankruptcy Expert
Privacy Policy
Your information will be held in strictest confidence and used to contact you by our internal team only. We will never share your details with any third party without your permission.