Living outside the UK – Can I go Bankrupt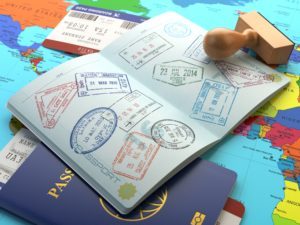 If you are living outside the UK you cannot normally go Bankrupt here. However there are some circumstances where you may be able to apply.
Want help to go bankrupt? Give us a call (0800 044 3194) or complete the form below to speak to one of our experts
The information here applys if you are living in England, Wales or Northern Ireland. If you live in Scotland the advice is different.
Can you go Bankrupt in the UK if you live Abroad?
If you have never lived in the UK you do not qualify to go bankrupt here. You will only qualify if you move your COMI (Centre of Main Interests) to the UK and live here for at least 6 months.
You might consider doing this because the UK insolvency rules are considered to be amongst the most lenient. In addition in many circumstances all of your non UK debts will be written off.
If you live in the European Union (EU) and go bankrupt in any member state debts which you have incurred in other states are also bound into the process.
Cross court co-operation between some non EU countries (UNCITRAL – United Nations Commission on International Trade Law) means bankruptcy in the UK often also includes debt owed outside of the EU.
Bankruptcy in the UK if you have moved to another EU County
You may have been living in the UK in the past but have now moved to another EU country. Where this is the case (unless you have moved to Denmark) you no longer qualify to go bankrupt here.
Before April 2016 you could still apply for up to 3 months from the date you left. However this option was taken away in April 16 as a result of the Enterprise and Regulatory Reform Act (2013 s.71).
If you have debts in the UK and are planning to move to another EU country you should decide to go bankrupt before you leave.
Bankruptcy in the UK if you have moved outside the EU
If you used to live in the UK but have now moved outside the EU you can still apply for bankruptcy here for up to 3 years from your leaving date.
This is particularly useful if you have debts in the UK which you are not able to continue paying. Perhaps you are not earning as much money as you expected. Alternatively you may have lost a job and need to take a lower paid one.
You do not have to return to the UK to present your application to the Court in London. After changes to the process introduced in April 2016 you can now simply submit it on-line.
Once you are bankrupt your circumstances have to be reviewed by the Official Receiver. However this can be carried out via e-mail if different time zones make telephone conversation difficult.
Options if you no longer qualify for Bankrupt in the UK
You may have moved to another EU country or have already lived outside the EU for more than 3 years. If so you have lost the right to go Bankrupt here.
The only way you can now qualify is if you return. You would have to move back and live here permanently for at least 6 months.
Once you have been declared bankrupt you are then free to move away from the UK again if you wish. You do not have to wait any particular length of time. However you must remain in contact with the Official Receiver until you are discharged.
It is not sufficient to just have an address in the UK. Your COMI (Centre of Main Interests) must be here. Your bank statement transactions must show you are living here.
Arrange a call with a Bankruptcy Expert
Privacy Policy
Your information will be held in strictest confidence and used to contact you by our internal team only. We will never share your details with any third party without your permission.