Self Employed – Can I go Bankrupt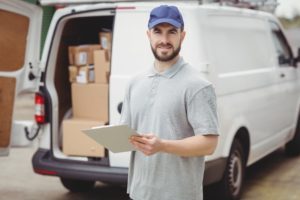 If you are self employed or a sole trader you can continue to run your business if you go Bankrupt.
Included in this article:
Want help to go bankrupt? Give us a call (0800 044 3194) or complete the form below to speak to one of our experts
Can you go Bankrupt if you are Self Employed?
After you go bankrupt you can continue to run your self employed (or sole trader) business. You do not have to give it up and get a job or transfer it to anyone else.
If you have a trading name you can continue to use this. However in accordance with section 360 of the Insolvecy Act (1986) you must always let the people you do business with know the name in which you were made bankrupt.
The easiest way of achieving this is to precede any trading name with your own name in all literature. For example "John Smith trading as Easy Cleaning Services".
Bankruptcy negatively affects your credit rating. As a result your business overdraft facility and credit accounts with suppliers are likely to be withdrawn.
What happens to Self Employed Business Debts?
All unsecured debts in your name are included in your bankruptcy. This includes any business loans, credit cards and money owed by you or your business to HMRC.
In addition any money owed to suppliers has to be included. As a result of this they are likely to withdraw credit facilities previously offered to you and may require you to pay for future purchases in cash.
This may hinder your ability to run your business if you need to buy materials on credit. You are like to have to change your business model. For example start asking customers pay up front for materials.
If you no longer need your business premises any liability for ongoing rental payments after leaving the premises is included in your bankruptcy and written off.
Are you allowed to keep your Vehicle and Tools?
Generally speaking you will be allowed to keep any hand tools you use personally to run your business. However the Official Receiver (OR) may require you to sell any equipment which is in excess of these needs.
You will be allowed to keep a work vehicle if it is integral to the running of your business and you use it personally. This is the case even if it is worth more than £1000. However you may not be able to keep a car if you just use it for periodically visiting customers.
If you have heavier machinery or equipment this is at risk even if you need it run your business. You will need to anticipate having to buy this back from the OR at reasonable 2nd hand value.
If you lease your business premises you will need to speak to your landlord. The current lease will become void after you go bankrupt and a new one will have to be signed. You will be allowed to keep paying the rent as part of your regular business expenses.
How does Bankruptcy affect your Business Bank Account?
Both your personal and self employed business bank accounts are likely to be affected if you go bankrupt. If they are current accounts the bank's policy will normally be to close or freeze them even if you do not owe them money.
As such before you go bankrupt it is normally advisable to open a new basic account for your personal use. There are a number of banks which offer these accounts for free which come with both a debit card and internet banking facilities.
Ideally you will also need a separate account through which you can run your business transactions. There are some banks who offer basic business accounts for bankrupt people which you can open for this purpose.
If you struggle to open a basic business account the next best option is to open a second personal account and use this for your business transactions.
Arrange a call with a Bankruptcy Expert
Privacy Policy
Your information will be held in strictest confidence and used to contact you by our internal team only. We will never share your details with any third party without your permission.