Can I go Bankrupt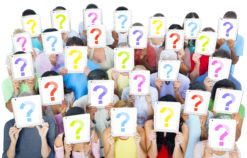 To be eligible for Bankruptcy in the UK you must have been resident in either England, Wales, Northern Ireland or Scotland for the greater part of the last 6 months. If you currently live in a different country you may not be eligible unless you move to the UK.
You must also be insolvent. This is where you are unable to pay your contracted unsecured debt repayments. If you fit within these criteria whether you should go bankrupt will depend on a number of additional factors.
Want help to go bankrupt? Give us a call (0800 044 3194) or complete the form below to speak to one of our experts
How much debt is needed to go Bankrupt?
In order to go bankrupt you must owe at least £750 to your unsecured creditors. Other than that there is no minimum or maximum amount of debt that you need to owe. For this reason bankruptcy could be suitable for you if you owe just a few thousand or many hundreds of thousands of pounds.
Which debts are included in Bankruptcy?
Only unsecured debts are included in Bankruptcy. These are typically bank loans, credit cards and payday loans. In addition any money you owe to HMRC and self employed business debts can be included. However some unsecured debts such as Student Loans, CSA arrears and Court fines are exempt.
Secured debts such as mortgages, secured loans and HP agreements can not included. You need to continue to pay these debts or the property they are secured against will be at risk of repossession.
Can I go Bankrupt if I am a Company Director?
If you are a company director you will need to think carefully before going bankrupt. Using this debt solution would mean that you have to resign your position. If you are an owner director you would have to hand over the management of the company to someone else during your bankruptcy. It could also affect your company's banking facilities especially if your personal and business accounts are with the same bank.
Can I go Bankrupt if I am self employed?
As a self employed person you can continue with your business if you go Bankrupt. You just need to ensure you continue to trade in your own name. As a sole trader any debt that you owe to HMRC and other business debts will also be included. However you will lose any credit facilities you or the business currently has either with your bank or other suppliers. You may also have to change your bank account.
Can I go Bankrupt if I work for the Police?
If you work for the Police you may think that you are unable to go bankrupt. In fact in many forces you can use this debt solution without affecting your career. However you first need to make sure you speak to your HR department and local professional standards representative. They will be able to confirm what if any issues you might face. In some forces you may be encouraged to start an IVA rather than going bankrupt.
Can I go Bankrupt if I am a Doctor?
Doctors are allowed to go Bankrupt. Using this debt solution will not automatically lead to suspension from the General Medical Council. However if you are employed by the NHS your employer could decide to terminate your contract of employment. This decision will ultimately rest with the Chief Executive of the Trust that employs you. As such it is normally sensible to speak to them and gain their agreement before going down the route of bankruptcy.
Can I go Bankrupt if I am in the Armed Forces?
Members of the Army, Navy and RAF can normally go bankrupt without affecting their current position or career. If you are a member of the armed forces and you feel that bankruptcy is the right solution for you then you should first speak to your immediate superior or HR representative to make sure they are aware of your situation. They will highlight any potential problems to you but there should be none and generally they will not be concerned.
Can I go Bankrupt if I have Gambling Debt?
You can certainly go Bankrupt if you have gambling debt. However you may have heard that having this type of debt will mean the length of the procedure will be extended. This is not the case. Gambling is not a criminal act. You will not be penalised by the Court or Official Receiver (OR) if you have gambling debts however large. The only reason the length of your Bankruptcy will be extended past 12 months is if you do not co-operate with the OR. Non co-operation includes hiding assets or paying debt preferentially before going Bankrupt. It does not include gambling.
Government advice about Bankruptcy
As well as the information found on this website the Government's Insolvency Service has produced a useful guide to personal debt solutions which you might also find useful: "Options for paying off your debts".
The Money Advice Service (MAS) are an independent service set up by the Government to provide people with free advice about all aspects of personal finances. For help from MAS if you are struggling with debt please follow this link: MAS – Help if you are struggling with debt.
It is also recommended that you read this one page document produced by MAS entitled "Dealing with debt – 5 things you should know".
Arrange a call with a Bankruptcy Expert
Privacy Policy
Your information will be held in strictest confidence and used to contact you by our internal team only. We will never share your details with any third party without your permission.