Will Creditors make you Bankrupt?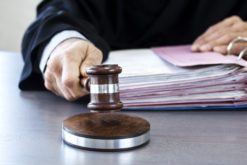 Unless you owe a significant amout to HMRC it is highly unlikely that your creditors will make you bankrupt. It just does not make financial sense.
Want help to go bankrupt? Give us a call (0800 044 3194) or complete the form below to speak to one of our experts
Are your Creditors likely to make you Bankrupt?
Anyone to whom you owe at least £5000 can apply to make you bankrupt if you are not paying them. This figure was increased from £750 on the 1st October 2015. However it is unlikely that any of your creditors will take this action (unless the are HMRC).
If they make you bankrupt they lose control of the collection process. All responsibility for this is then passed to the Official Receiver (OR). Even if money is collected from you the OR will take significant fees leaving little or nothing for your creditors.
Given this they usually have a better chance of getting their money back using other methods. These may include issuing a CCJ against you and then applying for an Attachment of Earnings or a Charge against your property.
If you owe money to an individual or trade creditor they might petition for your bankruptcy. The rational for this is likely to be more to cause you inconvenience rather than to collect the debt owed.
Is it more likely you will be Made Bankrupt if you are a Home Owner?
If you are a home owner it is still extremely unlikely that one of your creditors will apply to make you bankrupt. The reason for this is that even then there is still little chance that their debt would be repaid unless there is significant equity in your property.
This is because any cash released from your property will not simply be paid to the creditor who made you bankrupt. Their costs would be paid but then the Official Receiver's fees would be taken. These could total £1000s.
After this any cash remaining is shared between all your creditors. This makes the likelihood of the petitioning creditor actually recovering all of their debt very small.
If you are struggling to pay an IVA you may be worried that you will be made bankrupt if it fails. In reality you are likely to have to make yourself bankrupt.
What if you owe Money to HMRC?
The majority of your creditors will not want to make you bankrupt as it is simply not in their financial interests. However HMRC often take a different view.
Clearly they are interested in the recovery of overdue Tax or VAT debts. However they are also concerned about preventing your debts becoming any worse. Forcing you into bankruptcy may be a good way of achieving this.
Having said that the fact that you owe money to HMRC by no means guarantees that you will be made bankrupt. If you are not a home owner they may threaten the action but then never go through with it.
If you owe money to HMRC talk to use about whether Bankruptcy is your best option and how likely it is you will be made bankrupt.
Is it best to Make Yourself Bankrupt?
Because few if any of your creditors will actually make you bankrupt there is normally no point in waiting for them to do it. If you have decided Bankruptcy is the right solution for you it is usually better to start the process yourself.
This means that you will have to pay the Application Fee. However you are then protected from other collection actions that your creditors are likely to take.
The longer you wait before you go bankrupt the greater the risk that one of your creditors will take different action against. They could successfully apply for an Attachment of Earnings or a Charge against your home.
If a CCJ has already been issued you may need to act quickly to prevent further action against you or your home.
Arrange a call with a Bankruptcy Expert
Privacy Policy
Your information will be held in strictest confidence and used to contact you by our internal team only. We will never share your details with any third party without your permission.