Which Belongings are at risk in Bankruptcy?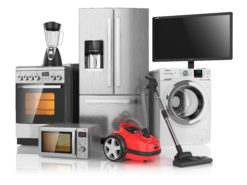 Normal household belongings should not be at risk if you go bankrupt. However you do need to consider the implications for more valuable items.
Want help to go bankrupt? Give us a call (0800 044 3194) or complete the form below to speak to one of our experts
Do you have to sell your Household Belongings if you go Bankrupt?
You will be allowed to keep the majority of your household belongings if you go Bankrupt. These include your clothing, furniture and electrical goods including your laptop, tablet and wide screen TV.
This is because under the bankruptcy rules you are allowed to keep things that you reasonably require in your home as long as each individual item is worth no more than £500 on the second hand market.
Because most if not all of your belongings are consumable goods their second hand value is almost certainly less than £500. The only time this may not be the case is if you have something particularly valuable such as antique furniture.
It is extremely unlikely that the Official Receiver will visit your home to check the value of your belongings.
What happens to your Car if you go Bankrupt?
The only item you own which is likely be at risk is your car. You can have a car if you go bankrupt as long as you need one. However its value must be no more than £1000.
If your vehicle is worth more you will be asked to sell it once you are bankrupt. You will be allowed use the proceeds to buy a replacement for £1000 or less. However any money left over will have to be handed to the Official Receiver.
If you know that you will have to sell your car and buy something cheaper you should consider doing this before you go bankrupt. Any funds left over can then be used to get your replacement roadworthy and to pay your application fee.
It is possible to keep a car worth more than £1000 if a third party is prepared to pay the difference to the OR.
What happens to your Pension or Life Insurance Policies?
Your pension fund is not at risk of you go bankrupt. Under the Welfare Reform & Pensions Act (1999) it is an exempt asset. As such it cannot be taken by the Official Receiver.
However if you are currently making payments into a pension fund you might have to suspend these until you are discharged. This will depend on the type of pension you are paying into and the amount of the payments.
Life insurance policies are treated differently. The benefit under any such a policy is transferred to the OR on the date you go bankrupt. You will need to make arrangements to buy back the benefit if you want to keep the policy.
If you reach the age of 55 while you are Bankrupt you cannot be forced to withdraw cash from your pension. However if you do by choice it is a windfall and must be paid into your Bankruptcy.
Do Work Tools have to be sold if you go Bankrupt?
We are not talking here about tools that you might have lying around in your garage for carrying out DIY. Those things are not at risk. However what if you are self-employed and have work tools or a specific works vehicle?
Generally the tools and any vehicle that you need personally to carry out your job are exempt. As such they will not be at risk if you go bankrupt.
This is the case even if your vehicle is worth more than £1000. The Official Receiver does not want you to lose your livelihood. This would take away any hope of you being able to pay towards your debts.
Your car is not a tool of your trade if you simply use it to get to and from work every day. It is only exempt from bankruptcy if you use it in the course of your business.
Arrange a call with a Bankruptcy Expert
Privacy Policy
Your information will be held in strictest confidence and used to contact you by our internal team only. We will never share your details with any third party without your permission.