Should you stop your DMP and go Bankrupt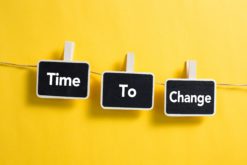 You may be thinking about cancelling your debt management plan. Perhaps you are struggling with the payments or have realised it is going to take too long to become debt free. If so it might be better to stop your DMP and go bankrupt.
Included in this article:
Rather speak to a person? Call us on 0800 044 3194 or complete the form below and we'll call you
Should you stop your DMP?
There are different reasons why you might want to stop your debt management plan. Perhaps you are struggling with the agreed payments and it is not possible to reduce them any further.
Alternatively you may have realised that it is just going to take too long to become debt free. Perhaps you were waiting for a pay rise or a windfall which would have allowed you to pay off your debts faster, but it has not happened.
Whatever the reason you can stop your DMP at any time. You can do this simply by cancelling your monthly payment. But remember, you are still liable to repay the outstanding debt you owe. Going bankrupt could write off your debts once and for all.
Do not stop paying your debt management plan without a clear idea of how you will deal with the debt you still owe. If you leave it too long your creditors will start chasing you again.
Is bankruptcy a sensible alternative for you?
Of course the idea of going bankrupt sounds terrible. However, for some people it is actually a really good solution. This is particularly the case if you can't really afford to make any payments towards your debts.
Once you are bankrupt, if you have no surplus income you do not have to make any further monthly payments. The outstanding money you owe is simply taken away from you. All collections actions against you has to stop. You will be bankrupt for just 1 year and then be completely debt free.
If you have a surplus income (even if this is small) you do still have to pay it towards the money you owe. However the payments only last for 3 years. They then stop any any debt still outstanding is written off. This is far less time than the years of payments you were likely to have had in your DMP.
If your debt is less than £20,000 you should also look at the option of a debt relief order. As with Bankruptcy no monthly payments are required but the application fee is far lower.
What if you are a home owner?
If you own your home you may be concerned that if you stop your DMP and go bankrupt your property is going to be at risk. In fact this is not always the case. It depends on the amount of equity you have.
Where there is little or no equity, the risk to your home is actually very low. You will not have to sell it. You will still own it and be able to continue living in it as long as you keep up the mortgage payments.
Bankruptcy may not a sensible option if you do have equity. If so your home could be at risk unless your share can be raised to pay towards your debts. In this situation you may need to stick with your debt management plan. Alternatively you could consider switching to an IVA if you are looking to reduce the time it will take to become debt free.
If you are renting bankruptcy will have no affect on your property. Want to know more about how your home will be affected if you go bankrupt? Give us a call ( 0800 044 3194) or complete the form below.
Arrange a call with a Bankruptcy Expert
Privacy Policy
Your information will be held in strictest confidence and used to contact you by our internal team only. We will never share your details with any third party without your permission.