Can't afford the Bankruptcy fee – What can I do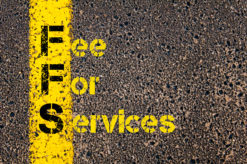 You may think that the bankruptcy fee (currently £680 in England & Wales) is just not affordable. But there are different ways you could raise the funds you need.
Included in this article:
Need advice on your options? Give us a call (0800 044 3194) or complete the form below to speak to one of our experts.
Can you borrow or sell your car to pay your Bankruptcy fee?
You are allowed to borrow the money. Ideally a friend or family member might be able to help you out. If you have access to credit (perhaps an available balance on a credit card or overdraft) you could also use these funds. Before doing this you should take further advice from us.
If borrowing is not possible you could sell something you own. One of the main things to consider is your car. If it is worth more than £1000 you may not be able to keep it anyway. So you could sell it before hand, buy something cheaper (for £1000 or less) and pay for your bankruptcy with the excess funds.
Once you have decided to go bankrupt you can stop paying your unsecured creditors. The money you save can then be put towards the fee. If they contact you, explain you are going bankrupt and ask them to put your account on hold. Most will be helpful.
Contact us for the best advice on borrowing or selling your car to pay the bankruptcy fee. Call 0800 044 3194 or complete the form below.
Apply for a grant to pay your Bankruptcy fee
There are several charitable organisations that offer grants designed to pay your Bankruptcy fee on your behalf. The organisations we are currently aware of that offer grants are listed below. They may be worth contacting for further information.
In addition to the list above check out TURN2US. This is a charitable organisation who may be able to connect you with suitable grant providers.
You may be eligible for a grant based on the fact you have a low income, health issues or other specific needs. Before you can apply you will normally have to be affiliated in some way with the organisation. In the case of the energy trusts you usually need to be one of their customers.
In the past if you were in receipt of certain benefits you may have been eligible for a reduced bankruptcy fee. Since the application moved online in April 2016 this is no longer the case. Everyone has to pay the full amount regardless of status and income.
Use a different debt solution with no upfront fee
If you can afford to pay at least £100/mth towards your debts you should consider an IVA. There is no up front fee. The payments last five years but after that you will be debt free because any outstanding creditor balances are written off.
You could also consider a debt management plan. This also requires a monthly payment (normally of at least £100) but is less formal than an IVA. It can give you a breathing space from your creditors. You can stop the plan at any time and then go bankrupt then if you wish.
If your debts are less than £20,000 rather than bankruptcy you might qualify for a Debt Relief Order (DRO). This gives a very similar outcome to bankruptcy but costs just £90.
Unfortunately not everyone can do a DRO. There are strict qualification criteria which you must meet before you can apply.
Arrange a call with a Bankruptcy Expert
Privacy Policy
Your information will be held in strictest confidence and used to contact you by our internal team only. We will never share your details with any third party without your permission.