Can you borrow if you are bankrupt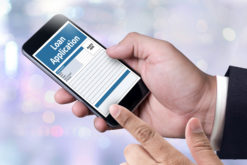 It is not easy to borrow if you are bankrupt. It is possible in some circumstances but most lenders will only consider you after you are discharged.
Included in this article:
Rather speak to a person? Call us on 0800 044 3194 or complete the form below.
What types of credit can you borrow if you are bankrupt?
Before they lend most main stream lenders will carry out a credit check against you. This will show them you are bankrupt. As a result they are likely to reject your application.
There are some forms of credit you can have. You will be allowed to keep your current mobile phone contract. In addition payday or doorstep lenders might still lend to you. However you must not borrow more than £500 from them without making clear that you are bankrupt.
If you are looking for car finance there are specialist lenders. However they will not usually be prepared to consider you until you are discharged. This will be 12 months from the date you went bankrupt. As such you will not have too long to wait if you want this type of credit.
Where you are already a home owner you might be able to find a specialist lender who will help you release equity. However you are unlikely to be able to get a new mortgage with a high street lender until the record is off your file.
Is is possible to get a student loan if you are bankrupt?
Student loans are not like other forms of credit. You can get a loan from the student loans company while you are bankrupt as long as you meet their qualification criteria (i.e. you are an eligible student).
This is because student loans are not really credit. Access to them is a right and not dependent on your credit rating. Repayment of the loan is not expected until you complete your studies. In addition you will have to be earning above a certain income amount. This is currently between £1577-£2143/mth depending on the type of loan you have.
It will be difficult to get other types of student credit. Applications for an overdraft or bank loan are likely to be rejected. This is because banks will only offer such facilities if you pass their credit checks which is unlikely.
You are likely to be rejected by commercial banks for student credit facilities until you are discharged from bankruptcy and your credit rating starts to improve.
How long will it be until you can borrow normally again?
Your bankruptcy will almost certainly end after 12 months. However the record remains on your credit file for a further 5 years (6 years in total). It will then fall off automatically. Having said that you will be able to start borrowing before that happens.
You can get a credit repair credit card almost immediately after you are discharged. The limit will be low. However if you use it regularly for small purchases and pay off the balance in full every money it will really start to improve your credit rating.
It will take longer for you to be accepted for other forms of credit such as an overdraft or bank loan. However if your credit rating is improving you may gain access to these facilities after 18 months or so from your discharge.
You are unlikely to be able to get a new mortgage until after the record has come off your credit file.
Arrange a call with a Bankruptcy Expert
Privacy Policy
Your information will be held in strictest confidence and used to contact you by our internal team only. We will never share your details with any third party without your permission.